A teenager who sprayed a corrosive liquid into the faces of six motorcyclists during a two-hour robbery spree has been jailed for 10-and-a-half years.
Derryck John, 17, was sentenced at Wood Green Crown Court after admitting throwing acid at people during a series of robberies and attempted robberies.
John was the passenger on a moped, driven by another unidentified person, and carried out the attacks across East London between 9.30pm and 11.41pm on July 13, 2017.
He threw the liquid through the visors of motorcyclists in an attempt to blind them and steal their scooters – escaping twice with vehicles which he hid before returning to attempt more robberies.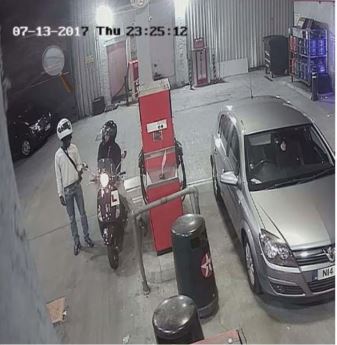 CCTV captures Derryck John at a petrol station
He was arrested a few hours later after crashing into the back of a lorry in Dalston at 3am and running away. He was linked to the robberies by CCTV.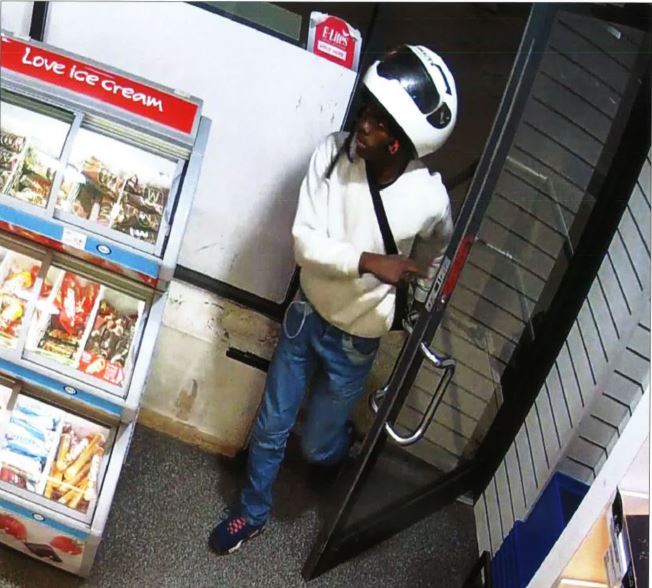 Derryck John entering a shop on 13 July 2017
Ramesh Patel, of the CPS, said: "Derryck John claimed he was not involved in these attacks. CCTV from a petrol station was key to his identification and conviction. He was filmed stepping off a stolen Vespa scooter, lifting his motorcycle helmet and revealing his face.
"That evidence, alongside further material including CCTV of Derryck John wearing the same clothes and shoes during the other attacks, led to his guilty pleas on the first day of trial.
"One of the victims has lost 30 per cent of his eyesight which he will never recover. Others described searing pain and burning at the time and have been forced to leave their jobs as a result of their injuries. Had they not been wearing helmets all of the victims' injuries could have been much more serious.
"Our thoughts are with them as John now faces the consequences of his appalling actions."